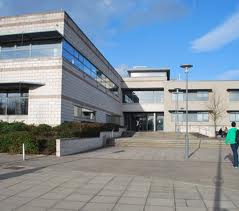 Minister for Education and Skills, Jan O'Sullivan, TD has approved the Connaught-Ulster Alliance application to proceed to Stage 2 of the Technological University process.
It is the next stage in creating a formal alliance between IT's in Donegal, Sligo and Galway.
Galway-Mayo Institute of Technology (GMIT), Institute of Technology, Sligo (IT Sligo) and Letterkenny Institute of Technology (LYIT) have put forward proposals for a merger to form the Connacht-Ulster Alliance (CUA).
Together the ITs says they want to build a vibrant and sustainable economic, social and cultural multi-campus environment which will generate and retain graduate talent capable of growing the economic base in the region.
They submitted a Stage 1 Expression of Interest to the Higher Education Authority (HEA) for Technological University (TU) designation earlier this year.
The Minister's decision has been informed by the advice of the HEA board who considered the CUA expression of interest on October 6th, 2015.
She congratulated the consortium on its success in reaching Stage 2 of the process for TU designation, and wished them the best in their future endeavours in this process.
In a statement Jan O'Sullivan said Designation as a Technological University requires the achievement of challenging criteria and there is significant work to be undertaken by the consortium in the next stages of the process in order to achieve the standards required.