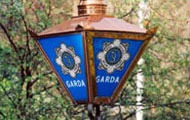 The Government's announced a plan to rebuild and refurbish dozens of Garda stations around the country with Donegal Town Garda Station set to benefit from the project. 
Around 60 million euro in funding from the department of justice and the OPW will be invested, along with millions more in public private partnerships between 2016 and 2021.
A total of 30 stations nationwide will benefit including a new divisional headquarters in Sligo, Leitrim and a new station at Dublin Airport.
Between 2012 and 2013, almost 140 garda stations across the country were closed with 5 closed in Donegal,  mostly in rural areas. At this year's Garda Representative Conference in May, representatives from some of the areas that are getting new stations had spoken of the poor conditions.
Donegal Deputy Dinny McGinley says there was initial hope of a new Garda Station in Donegal Town but is welcoming the news: