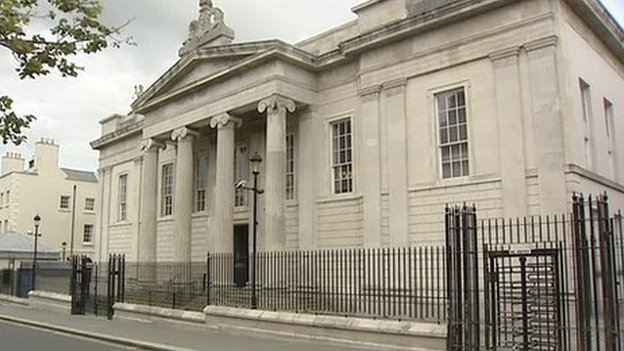 A Derry man who was released on High Court bail on Friday last was arrested on Saturday and charged with possessing drugs.
22 year old Dylan Smith of Glenview Street in the city appeared at the local Magistrate's Court charged with possessing cannabis and Diazepam and supplying Diazepam on October 17.
The court was told that Smith was released on bail by the High Court in Belfast on Friday after being remanded on charges of possessing a firearm or imitation firearm with intent to endanger life.
On Saturday police observed Smith and another man walking down the street and when they approached Smith was alleged to have put a white box into the other man's pocket.
Police searched both men and found a small quantity of cannabis on Smith and in the white box they found 14 Diazepam tablets.
The other man told police he had no idea what was in the box and was released.
A police officer objected to bail saying Smith had shown 'a complete disregard for conditions' imposed by the courts.
Defence solicitor Mr. Keith Kyle said his client had 'adiction issues' but wished to start dealing with them.
District Judge Barney |McElholm said 'you shall know them by their deeds' and added that within a day of being released Smith had secured drugs. He said that that did not show a willingness to deal with his addiction issues and that he had been given a chance.
Smith was remanded in custody to appear again on November 12.