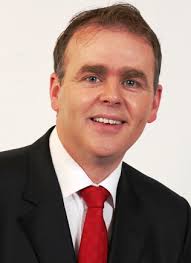 It's been claimed that Donegal is benefitting disproportionately from gaeltacht funding allocated at he discretion of Junior Minister Joe Mc Hugh.
According to the Sunday Times, just over €608,000 has been distributed under the Gaeltacht Support Scheme, of which €260,000 has gone to clubs and projects in Donegal. That's a 42% share of the pot, even though Donegal only has around 25% of the Gaeltacht population according to the 2011 census.
Conversely, Galway which has almost half the country's native speakers, only received around €190,000, less than a third of the total.
Mayo, which has 11% of the Irish speaking population, only received funding for two projects.
The Gaeltacht Support Grant is intended to improve facilities and help strengthen Irish as the principal language in the area.
The paper also notes that all but one of the projects approved under the Capital Funding for Islands programme this year have come to Donegal.