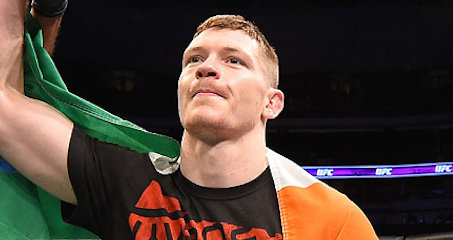 Joseph Duffy's journey through the UFC lightweight division continues in Dublin next weekend.
In his third UFC contest, The Donegal man takes on merican Dustin 'Diamond' Poirier in the 3 Arena on Saturday the 24th.
Poirier is a big name in the UFC and is a good opponent for Duffy who won his first two fights in the first round.
He's has been preparing for the fight in Canada with Tri Star and will arrive on Irish soil on Tuesday.
As pre fight camp winds down, Oisin Kelly has been speaking with Joseph about the biggest fight of his career to date and how his prep has been going for the Dublin contest…