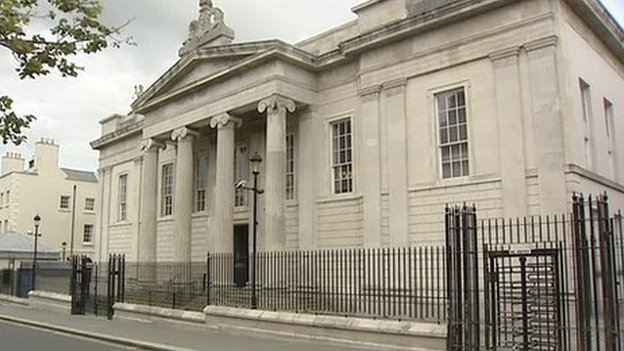 A man described by a judge as 'a danger to women' has been jailed at Derry Magistrate's Court.
20 year old Nathan McDaid from Carndonagh Road in Quigley's Point in County Donegal faced a series of charges relating to an assault and breaching a non molestation order on his former partner.
The court was told that on July 1 last year the defendant and his then partner were walking home from a night out when McDaid became angry.
He grabbed the woman around the neck, pulled her to the ground and dragged her along before forcing her into his flat where he grabbed her around the neck and said he would kill her.
He became distracted when someone came to the door and the woman screamed for help.
She was taken to hospital and found to have a broken kneecap.
The court also heard about a series of breaches of a non molestation order the woman sought after the assault that prevented McDaid coming within 500 metres of her home.
Defence counsel Ms Nicki Rountree said it was 'a disgraceful set of facts' and that he client wanted to apologise.
District Judge Barney McElholm said it was 'remarkable' how abusers had so much in common and added 'it is almost as if they were all cloned from the one abuser.'
He sentenced McDaid to 190 months in custody and imposed a restraining order for a period of 10 years.