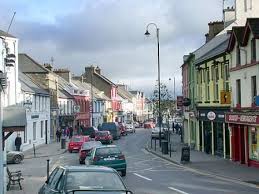 Plans to remove a landmark in The Twin Towns have been met with strong criticism among locals in the area.
An application was lodged this week by the local Butt Hall Committee to have the Ritz Cinema in Ballybofey demolished.
The BHC owns the site and it is their intention to seek planning permission to clear the site entirely.
Serious concerns have been raised in relation to the plans for not only historic reasons but it's thought the roof of the building contains asbestos.
Councillor Patrick McGowan says he is aware the plans but so far nobody has come forward with an alternative: