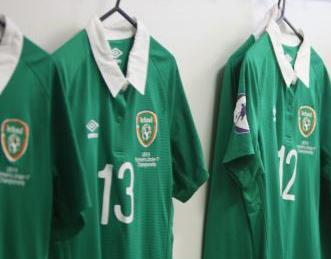 Republic of Ireland Women's Under 17s head into the UEFA European Championship Qualifiers in Turkey this week with high hopes.
Zoe Green from Lagan Harps and the rest of the Irish girls start the competition today against the Ukraine in Group One.
They'll then play Andorra (Saturday, October 17), and Turkey (Tuesday, October 20) as they bid to take a step closer to next summer's finals in Belarus.
If Ireland can emerge from their group (the top two teams qualify) they will secure a place in the Elite Round and that is exactly what Dave Bell wants to achieve in his first campaign as head coach.
"I think this is looking like one of the most difficult groups since I've been involved with this age group, but we're hoping that we can play well enough on Thursday to get a positive result," said Bell.
"If the girls can implement some of the things that we've worked on in training we should have a chance. But all I'm asking is for them to play as best as they can and to really push themselves.
An opening win on Thursday would set the team up nicely for Saturday's clash with Andorra before taking on hosts Turkey next Tuesday.