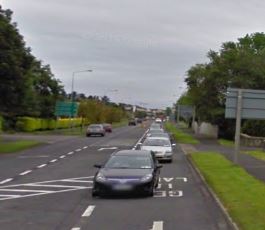 A Donegal County Councillor has been highlighting the on-going issue of traffic congestion at the Mountain Top area of Letterkenny.
Councillor Dessie Shiels says motorists travelling into Letterkenny from the Kilmacrennan road during peak times continue to suffer severe delays, with one woman saying it took 25 minutes to travel just a few hundred yards.
Cllr Shiels has asked the Council to investigate ways of alleviating the problem, including an investigation into whether traffic lights at local roundabouts might help in any way.
He says the situation at present is 'very frustrating' for locals.....