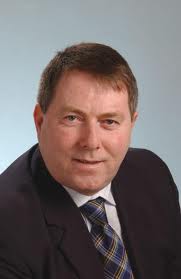 Sinn Fein say if the manager of Letterkenny General Hospital is not prepared to stand up for the hospital and it's staff, then he needs to consider his position.
Cllr Gerry Mc Monagle says there's been serious concern since an interview given by Sean Murphy on Highland Radio's Shaun Doherty Show, during which Mr Murphy said problems with hygiene identified by HIQA were not down to problems with staffing and resources.
If that's the case, Cllr Mc Monagle says, then the issue must be a management one, and in that case, the buck starts with the general manager.
Cllr Mc Monagle says he can raise the issue at HSE West Forum level and with Saolta, but ultimately, it's Sean Murphy who must speak out...........