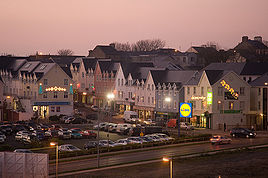 News that the Department of Education has sought additional information about a potential site for the proposed three school campus for Buncrana has been given a cautious welcome.
There's been a long term plan to locate Colaiste Chineal Eoghain, the Buncrana Gaelschoil and Crana College on the same campus, but no decision has been made on a site.
The issue was again raised at a meeting of the Donegal Education Training Board this week by Councillor Albert Doherty.
He says there at least seems to be some progress on the project: