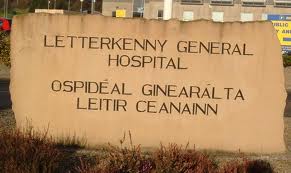 Letterkenny General Hospital is facing fines of just over €214,000 for failing to meet waiting list targets.
The Irish Independent is reporting this morning that the HSE has contacted all but two of the country's acute hospitals, to inform them of the consequences of failing to comply with the 18-month waiting list target since June 2015.
The biggest fine of almost €1.8 million is being levied on Galway University Hospital, which is facing a fine of €1.176m over five months. Sligo Regional Hospital's fine is just over €326,000.
A HSE spokesperson indicated the fines will be spread out over five months, and if the individual hospitals improved their performance they would be spared a fine the following month.
The HSE scheme also involves hospitals being able to bid for funding from a €51m pot which they can use to outsource public patients who have been waiting longest for private treatment.