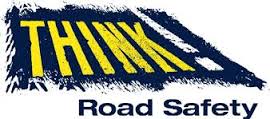 Almost 2,600 students from across Donegal will attend the County Council's annual Road Safe Road Show events taking place today and tomorrow.
Now in its ninth year, the initiative is one of the most effective road safety promotion tools in Donegal.
Earlier this month the council was been named winner of the "Road Safety Award 2015 in the Excellence in Business Awards by the Public Sector Magazine.
The award acknowledges the work done by the Donegal Road Safety Working Group which hosts its annual road safety road show in Letterkenny today and tomorrow.
Since the show was first held 9 years ago all schools in County Donegal have sent their Transition year, Leaving Cert Applied and fourth year students with Youthreach Centres, ETB participants also attending.
The hard hitting shows tell in graphic detail the consequences of a road traffic collisions through presentations from the emergency services, people who have lost loved ones and those involved in crashes themselves.
The shows are held in the Aura leisure centre.
Donegal County Council's Road Safety Officer Brian O'Donnell says they cannot be complacent.......