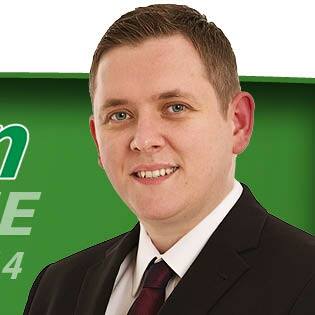 Sinn Féin Councillor Gary Doherty has today  confirmed that he intends to put his name forward to seek party approval to contest the forthcoming general election.
Cllr Doherty's decision means that, if successfully added to the party ticket, he will be Sinn Féin's third candidate to contest the election for the newly formed constituency of Donegal.
Deputies Pádraig MacLochlainn and Pearse Doherty have already been selected by party membership to seek re-election.
Councillor Doherty says if elected, issues within the Finn Valley area which have long been neglected will be brought to the fore: