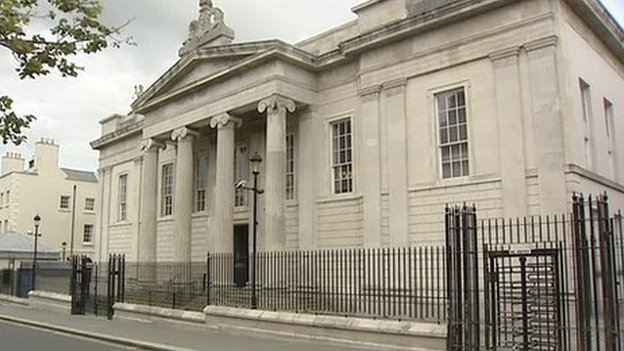 A Derry man who reported his mobile phone being stolen and was charged with drug offences after police recovered the phone and discovered messages relating to the supply of drugs on it has been jailed.
Gerald Patrick Lavey (30) of Ballymagowan Avenue in Derry admitted eight charges of being concerned in making an offer to supply class A, B and C drugs in February and March last year.
The court was told that Lavey, who was the victim of a punishment attack earlier this year, reported a burglary at his home in March 10 this year.
Police then stopped an individual who was found with bank cards, post office cards and Lavey's phone.
Police examined the phone and there was evidence of being involved in supplying drugs.
Lavey was arrested and interviewed and denied supplying drugs but admitted taking drugs.
The messages from the phone were put to him and Lavey said he had a 'circle of friends' who he might have swapped drugs with but denied supplying drugs for profit.
Judge Philip Babington described Lavey as 'a street dealer' and said his list of contacts numbered at least 20 and some of these were 'repeat purchasers.'
The judge said Lavey, who has 71 previous convictions, was at a 'high likelihood of re-offending' and had shown a 'complete disregard for court orders.'
The court heard that Lavey had been a drug addict for the past 12 years but Judge Babington said that this 'does not give him the right to supply drugs.'
He told the defendant: "The local community have the right to be protected from your illegal activities."
Lavey was sentenced to two and a half years in prison and will serve 15 months in custody.