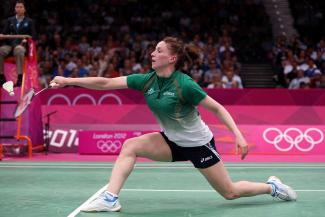 Chloe Magee lost to Line Kjaersfeldt in today's women singles quarter final at the Dutch Open.
The Raphoe girl won the first set 22 -20 against her Danish opponent, who is five places above her in the world rankings.
Kjaersfeldt won the second set 21-17 and then took the third and final set which went down to the wire, 22-20.
These two have now met on five occasions with Kjaersfeldt ahead three two.