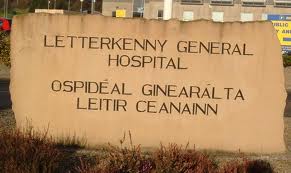 The manager at Letterkenny General Hospital has promised improvements and better procedures and protocols following a report from HIQA into hygiene at the hospital which was published yesterday.
HIQA carried out an unannounced inspection in June and discovered poor hygiene standards on the Medical 2 and Orthopeadic Wards.
There was dust in many places, and some floors were not cleaned to an acceptable standard.
There were also brown stains in some toilets, red stains on some patient equipment, window leaks and flaky paint.
A follow up inspection found no significant improvement.
Today, Shaun Murphy spoke in detail on the Shaun Doherty Show - His interview in full is reproduced here in two parts......
Part 1
Part 2