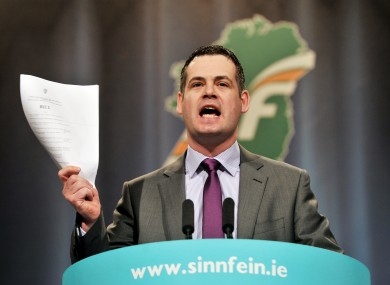 Sinn Fein's Finance Spokesperson says he can understand people claiming the 100 euro water conservation grant while not paying their water bills.
Donegal South West Deputy Pearse Doherty was speaking ahead of the publication of Sinn Fein's alternative budget, which he says will clearly outline how investment in infrastructure can be achieved without water charges.
Applications for the grant close at midnight tonight, but Pearse Doherty says the people won't be fooled.
Deputy Doherty has also challenged the government on the Irish Water six year plan announced yesterday, saying the plan is unrealistic, and in relation to the burrowing targets, potentially illegal.........