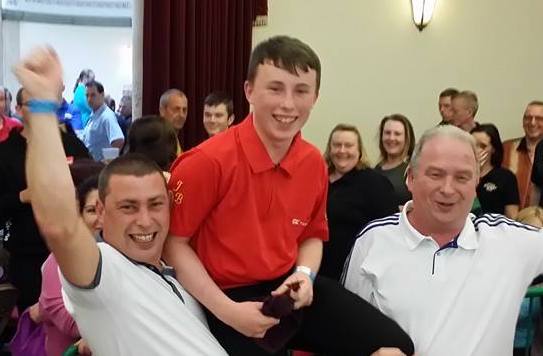 16 year old Jordan Boyce will play in the BDO World Youth Final at Lakeside in January.
The Newtowncunningham teenager won all six of his games today in Hull England, to reach the decider where he will play England's Josh Richardson at the start of next year.
In his last 32 match against Maikel Verberk, Boyce had to come from 2-0 down to win 3-2 and move to the next round.
In his final game of the day the Deele College student beat Holland's Job Ten Heuvel in another tight game 3-2.
It's been a week to remember for Boyce who also played three time Lakeside world finalist Tony O'Shea on Tuesday in the Grand Slam qualifiers, a match O'Shea won 3-2.