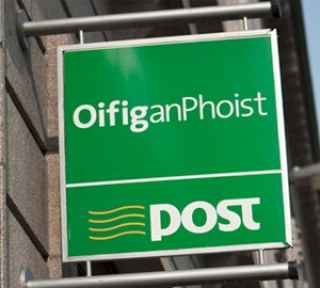 Postal services could be restored as early as tomorrow (Tuesday), after it was announced that industrial action by workers has been suspended.
The Communications Workers Union says it's suspending its strike, with a new round of talks with employer IO Systems to begin tomorrow.
The dispute between the two groups has seen the postal service effectively shut down since last Friday afternoon - but communications minister Alex White says mail collections could now begin as early as tomorrow.
This afternoon's breakthrough comes after IO Systems agreed to restore workers to their agreed wage levels and rostering - meeting the CWU's precondition for talks.
Mark Fielding of business lobby ISME has welcomed the resumption of postal services: