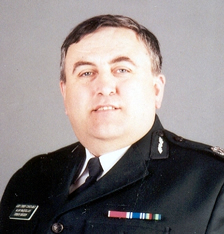 A former Assistant Chief Constable of the PSNI has said today he believes Robert Howard killed Arlene Arkinson in 1994.
Howard, who had been serving a life sentence for the rape and murder of a girl in South London, died in prison in Durham, England.
He was acquitted of the murder of Arlene Arkinson, but the hjkuiry were not told of his history, and did not know that at the time oif his trial, he was serving a life sentence for a killing which bore many close similarities.
Alan Mc Quillan says he believes the system allowed Howard get away with a lot...........