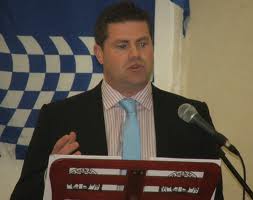 Cllr. Seamus Ó Domhnaill has confirmed that he will not contest the Fianna Fail Convention and will be backing Councillor James Pat McDaid.
The convention is to be held in the Clanree Hotel this Sunday.
In a statement, he said he decided not to run on a various grounds, one reason being the change in political landscape in Donegal with more young people living in Letterkenny.
Councillor O'Domhaill says while he will continue to serve the local community of the Glenties Electoral Area he will be backing Councillor James Pat McDaid in the upcoming convention: