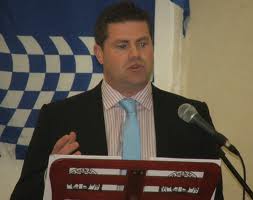 People can have their say on Development Charges in Donegal, which could see charges reduced for those building a home and introduced for companies wishing to construct windfarms.
People wishing to build their own homes face charges of anywhere between 2,000 euro and 4,000 euro for the provision of services in neearby towns and villages.
Also up for discussion will be the fact that while Donegal has the highest rate of windframs in the country, the council does not charge a development fee for their construction.
Councilllor Seamus O'Dohmnaill says its important the people give an input when the issue comes up for Public Consultation later this year...............