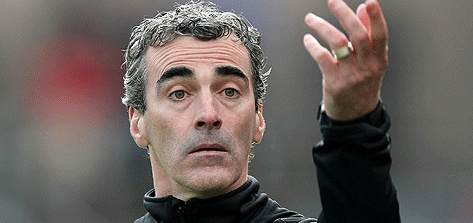 The Donegal County Board say they followed all the guidelines put in place by Croke Park in dealing with the players holiday in 2014.
They have released a short statement this afternoon reacting to Jim Mc Guinness' comments in his Irish Times column .
Under the headline "it pains me, but I must wash some dirty linen in public", the former manager criticized the board's handling of last year's holiday situation.
He claims seven of the players have yet to receive any sort of holiday voucher from the board.
The 2012 winning boss added "it is my duty to the boys to make sure that they are given fair treatment".
The board said in their statement, "CLG Dhún na nGall correctly followed all guidelines as issued by Croke Park to Donegal County Committee regarding holidays and are satisfied that the holiday was organised fully in accordance with those guidelines as has been confirmed by Croke Park."