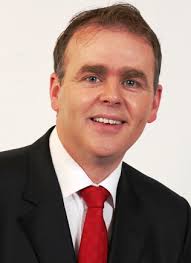 It's been claimed that a funding package for community centres in Donegal will directly support 170 full-time positions over the coming years, while 50 jobs will be indirectly created from resources generated from the services delivered.
MInister of State Joe Mc Hugh has confirmed €240,000 for six community centres in Donegal.
The facilities are based in Carndonagh, Carrowmen, Glengad, Gortahork, Greencastle, Inver and Petttigo.
Minister Joe Mc Hugh says the importance of community groups and the work they do cannot be overstated..............
The six community groups receiving funding are -
Carrowmenagh Community Centre Ltd (€28,550)
Colgan Community & Resource Centre Limited Colgan (€38,066)
Glengad Community Association Limited Glengad (€38,066)
Greencastle Community Development Company Ltd (€38,066)
The Forge Family Resource Centre Pettigo Limited Pettigo (€19,033)
Inver Community Development Co-op Society Limited Inver (€38,066)
Tógra Fiontar & Cultúr Uladh Teoranta Letterkenny (€38,066)