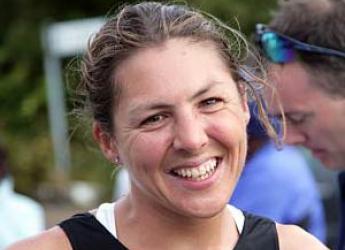 And two weeks after securing the qualification criteria for the Olympic Games in Rio next year, Sinead Jennings is now facing her next battle
The boat may be qualified for Rio - but the two athletes who will propel it, have yet to be decided by Rowing Ireland.
That process got underway yesterday with a series of test both on and off the water and it will continue over the next couple of months before the team is decided.
Sinead has told the Donegal News that the first trial ahead of Olympic qualification will take place on October 9th
And she insisted it's going to be hard to dislodge either herself or her partner in the light weight doubles, Claire Lambe from that boat for next year's event.