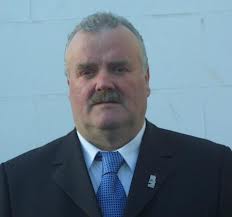 A Donegal group which represents families of undocumented Irish is to make a presentation to Donegal County Council on Monday next.
The presentation is taking place this Monday at 11 o'clock at Council Chambers in Lifford.
Families with relatives who are undocumented in America are being asked to attend the presentation, which takes place in the Council Chamber at 11 o'clock.
Michael McMahon is chair of the group "Families of the Undocumented Irish in America". He says it remains an important issue which has yet to be resolved.............