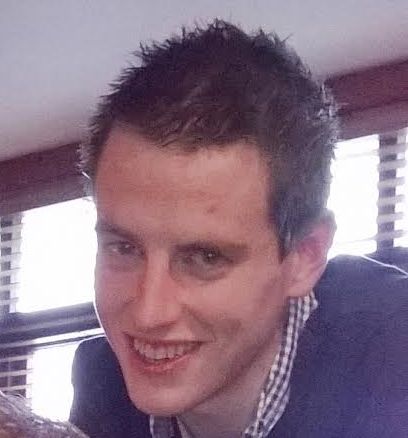 Detectives investigating the circumstances surrounding the death of Claudy man Conall Kerrigan have issued new photographs of two men they wish to speak to.
Conall, who was aged 25, died after, it is believed, falling from the city walls in Derry in the early hours of Sunday August 23.
Police do not believe his death was a result of a crime, however, it is also believed that his wallet was stolen from him as he sat on the walls.
Detective Inspector Conor McStravick, who is leading the enquiry, said: "We have been carrying out a trawl of CCTV footage. Newly viewed footage has been able to assist us in establishing that Conall was sitting on the walls at around 2:34am.
"We know that a number of people passed Conall. We believe that two of them stole his wallet. It was recovered by police during an extensive search.
"Today we are issuing a new, clearer, image of these men in the hope that someone will recognise them. It is not known as this stage if they are local men. It may be they are from elsewhere in Northern Ireland or indeed from across the border."
Information can be given on the police non-emergency number, 101, or by calling the Crimestoppers Charity anonymously on 0800 555 111.