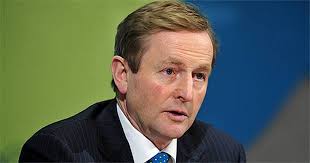 The Taoiseach has admitted the government's 30 million euro rural renewal scheme 'won't do a lot' on its own.
Enda Kenny and several of his Ministers announced the plan at the National Ploughing Championships in Co Laois this morning.
The Village and Town Renewal Scheme will see funds channeled through local authorities to areas which are still feeling the effects of the recession.
However, Mr Kenny admitted the scheme won't solve all of rural Ireland's problems........