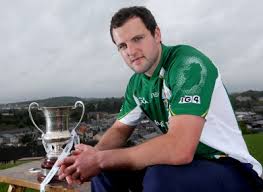 Michael Murphy will not be part of this years Ireland team for the International Rules test against Australia.
The Donegal Captain has told Manager Joe Kernan he needs a break and wants to focus on preparing for next season with the county.
Murphy who has been part of the Irish set up since 2010 captained Ireland in the last two series in 2014 and 2013.
It's been a few years since the Glenswilly man has had some time off out of season.
Ireland are currently training in Ashbourne minus the Dublin and Kerry players.
This years one off match takes place at Croke Park on November 21st.