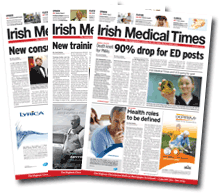 Discussions are at an advanced stage which could see the resumption of rheumatology clinics at Letterkenny General Hospital.
The Irish Medical Times reports this week that a new plan would see a three-person rheumatology team in Galway covering the south of Saolta Group and a three-person team in Sligo General Hospital (SGH) covering the northern end of the region, including an outreach service in Letterkenny.
The Irish Medical Times report says there is an acceptance that the service should restart in Letterkenny, and Sligo Regional Hospital has submitted a bid for a third consultant post, which would include provision of out-reach clinics in Letterkenny.
After the retirement of a Sligo based consultant in 2004, it proved difficult to replace him, so locum consultants were employed for both Sligo and Letterkenny.
Since Letterkenny had no funding for a consultant post, the locum post was funded via waiting list initiative funding, to address significant backlogs in numbers waiting for a new appointment.
This model worked for several years, but when waiting list funding for the LGH locum post came to an end, Letterkenny could not renew the locum doctor's contract.
This meant that patients were seen in Manorhamilton, a substantial round trip for patients in North Donegal. Now, it's proposed to restart clinics in Letterkenny, with a reduction in the service provided in Manorhamilton.