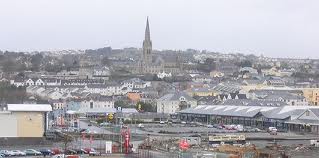 Work has begun on a new relief road coming out of Letterkenny Shopping Centre.
The road has been designed to alleviate the backlog of traffic at the station roundabout in the town.
Motorists using the shopping centre will be able to avoid using the roundabout entirely but by only turning left to go back out to the Port Road.
Local Councillor Gerry McMonagle says anything to ease up traffic in Letterkenny is to be welcomed: