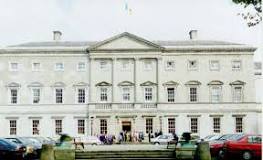 New figures show Donegal politicians miss almost a third of votes in the Dail.
Figures compiled for the Irish edition of the Times show that the TDs in Donegal South West missed votes 34.7% of the time while the vote absenteeism rate in Donegal North East as 30.7%.
The Donegal TD least present for votes was Sinn Fein's Pearse Doherty with an absentee rate of 66%.
Independent Thomas Pringle missed only 15% of votes - he explained why he feels its important to be present:
The full percentage list of absenteeism figures for Donegal TDs is outlined below. The first column indicates the average vote absenteeism rate, the next four are the percentage of missed votes from 2011 to 2015: