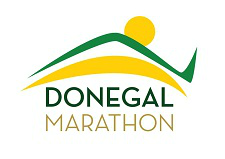 The committee of the Donegal Marathon have announced the return of the event for 2016 with a confirmed date of Sunday 21st August.
The event which this year has seen runners come from as far afield as Afghanistan, Australia, Germany, Norway, the United States, Germany, the UK, Northern Ireland and throughout the Republic of Ireland returned to the county in 2014 with huge success.
The event will again be based at Aura Letterkenny Leisure Centre with a route centred on Letterkenny and its surrounding hinterland. The changes to the route from 2014 proved successful and the committee of the Donegal Marathon will again evaluate the course after feedback from the 2015 participants.
Danny McDaid from Letterkenny Athletics Club and member of the Organising Committee stated, "All round and despite the rain, this years event was a fantastic day with the support of the general public and in particular, all of the volunteers, resulting in a hugely successful event that everyone in Donegal should be proud of. We would like to now build on this event going into 2016 and increase the numbers taking part. We would encourage all local running clubs, couch to 5km and Fit 4 Life groups to put the date in their diary and aim to compete in 2016".