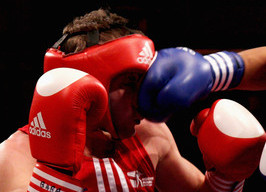 The Annual Donegal Boxing Awards took place in the Abbey Hotel, Donegal Town on Saturday night.
A total number of 27 trophies were given out on the night, including 12 all Ireland Champions.
Peter O'Donnell, the PRO of Donegal Boxing, spoke to Myles Gallagher on Sunday Sport, where he looked back on the night, as well as looking ahead to what the future holds for Donegal boxing.