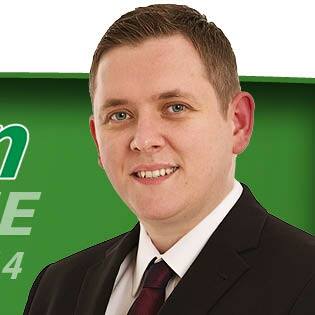 It has been claimed the state of the roads in the Stranorlar Municipal District poses a threat to motorists, and not enough funding has been set aside to repair them.
The Finn and Lagan Valleys are deemed the most intensively farmed in the County, resulting in industrial scale agriculture.
The large volume of agricultural traffic has been cited as the main cause of breaking up the road surface.
Stranorlar Area Councillor Gary Doherty, has called on the Government to immediately deal with the roads issue in the area.
He says it's an issue that all councillors in the area are in agreement on..........