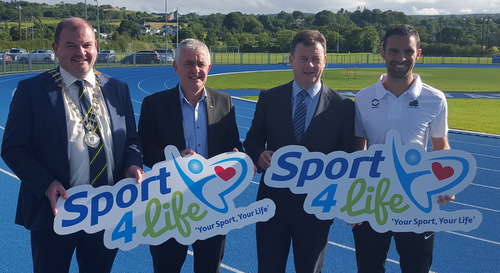 The first ever Sport 4 Life Conference and Expo to be held in Donegal was launched today at the Finn Valley Centre in Stranolar.
The Conference will be held over the weekend the 12th - 13th of November and is being organised by the Donegal County Council in association with Triathlon Ireland, Athletics Ireland, the HSE, Finn Valley Centre and BASICC.
Olympic, European and Commonwealth champion Alistar Brownlee, who is recognised as one of the world's best athletes will be the guest star.
Topics that will be covered will include Health and Well-being, Nutrition, Motivation, Physical and Mental health as well activities such as running cycling and swimming.
Mary Daly is spokesperson for Sport 4 Life...