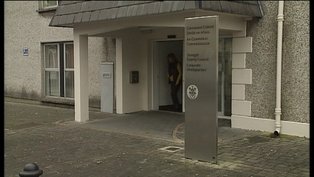 A senior counsel is to investigate allegations of planning irregularities in Co Donegal.
The Irish Times reports this morning that the Minister for the Environment Alan Kelly has appointed Rory Mulcahy SC to prepare a review into certain planning decisions by Donegal County Council.
The investigation will include an examination of claims that a council worker submitted applications on behalf of friends and family, forged signatures and destroyed recommendations of other planners.
Mr Kelly told the Irish Times the allegations warrant an independent investigation, saying he is committed to ensuring the integrity of the planning system.
He added uncertainty remains around these planning matters, and he believes that in the interest of protecting that integrity, it is vital that these matters are reviewed by an independent expert to determine if there is any case to answer.
Mr Mulcahy will be required to report on all written allegations received from a whistleblower, who worked with Donegal County Council. He will be given all documentation and will be allowed to conduct interviews with any named or relevant person.
The final report must be submitted to Minister Kelly by October 31st.