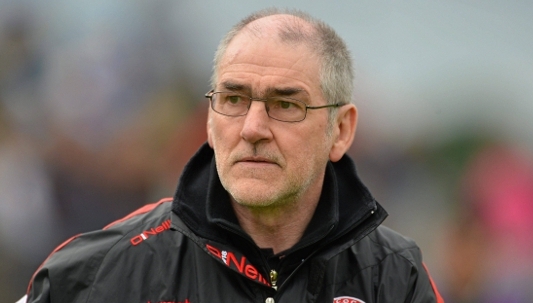 The Tyrone County Board have confirmed Mickey Harte will continue as senior team manager until the end of the 2017 season.
Harte had talks with a three-person delegation from the county executive last week and their recommendation was conveyed to the remainder of the executive and club representatives at a crunch meeting tonight in Garvaghey.
He had requested a three year term but the board were only willing to rubber stamp two.
For the first time since his appointment in 2002, Harte had to seek an extension.
It was also confirmed that Feargal Logan will continue as manager of the Under 21 Football team along with Peter Canavan & Brian Dooher, also for the 2016 and 2017 campaigns.