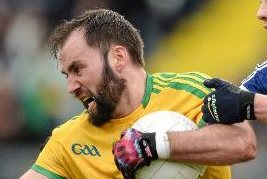 Karl Lacey would like to have his training load reduced in a bid to find his best form for next season's championship.
The 2012 Player of the Year has yet to sit down with Donegal Manager Rory Gallagher to plan out next year, but he wants a late return to be in peak condition.
31 year old Lacey told the Independent, "We'll see what the best structure is to put in place for me, I want to be peaking around May, June and  July rather than during the National League."