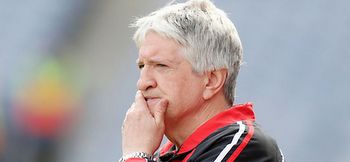 Former Derry manager Brian McIver has been appointed Director of Football in the Oakleaf County.
His new role will oversee the development of players and coaches across all age levels.
This is the latest move of Derry's strategic plan 2012-2017 integrating a High Performance department into the current structures.
McIver stepped down as senior manager in July after his three year term came to an end when Derry crashed out of the championship in the qualifiers.