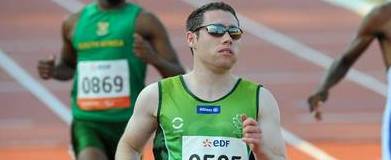 Derry's Jason Smyth cemented his status as the world's fastest para-athlete on Monday evening.
The world record holder from Eglinton won the 100m in Rio at an event to mark one year to the Paralympic games in 2016.
Symth won in 10.73 seconds in a race involving sprinters from all disability classes.