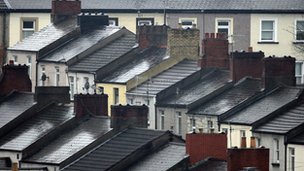 The number of families or individuals waiting on the social housing list in Donegal is 48% larger than the government admits.
That's according to Fianna Fáil, which has obtained new data suggesting there are 2472 families waiting for accommodation in County Donegal.
It says the figure of 1675 cited by the Department of the Environment is two years old.
TD Barry Cowen says the use of outdated figures by the government is a 'scandal':