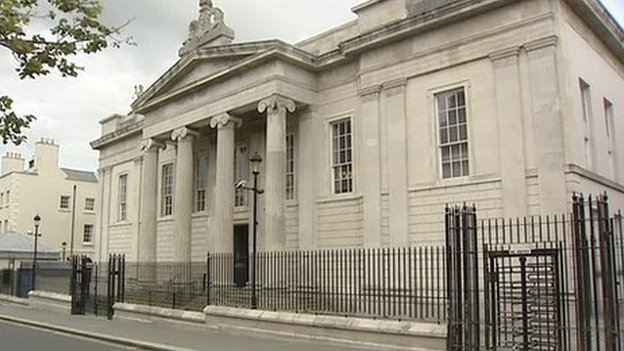 A man who set a website from his Carnhill home that could have cost film and TV producers as much as £120 million will be sentenced today.
At an earlier hearing 30 year-old Paul Mahoney of 372 Carnhill in Derry admitted four charges of concealing criminal property, conspiracy to defraud and acquiring criminal property in relation to infringing copyright on films and TV shows.
All of the offences occurred between April 2008 and May 2011.
An earlier sitting of the court was told that it was 'a sophisticated fraud' that put at risk £120 million across the film and TV industry.
When police searched Mahoney's Carnhill home they found more than £82,000 in cash and they believed that overall he had made around £300,000 from his website.
The webbsite enabled people to watch recently released or even unreleased films and TV shows and was free for users while Mahoney made his money from advertisers on the site.
A defence barrister Mr. Martin Rodgers said that the advertising companies who used Mahoney's website should also have questions to answer.
He said his client had not been involved in 'a sophisticated operation.' and had lived the life of a recluse for the past ten years with only his computer for company.
Mahoney will be sentenced today.