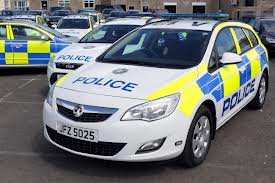 Police in Derry are seeking to trace and identify two men in relation to a robbery that occurred at around 2.34am on Sunday 23 August on the Derry walls at Bank Place leading to Foyle Street.
The alleged victim of the suspected robbery was Conall Kerrigan who later found dead near by.
Conall Kerrigan died on Sunday 23 August. He had been at the Metro Bar earlier, but left there, and was later seen on the city walls.
Conal was last seen on the walls near Foyle Street at around 3.03am on Sunday morning.
Police do not believe that Conall's death was as a result of a crime, however, its thought that his wallet was stolen from him sometime before his death.
No wallet was found in his possession when his body was discovered, but after extensive searches, it was recovered by police.
Police want to speak to the two who may have information about the robbery or the movements of Conall Kerrigan in the early hours of Sunday 23 August.
The men, or anyone who knows them, are asked to contact detectives at Strand Road Police Station.