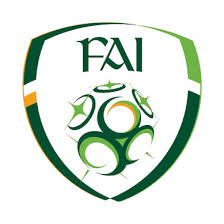 The Republic of Ireland Women's U17 side recorded an impressive 1-0 victory over Scotland in Edinburgh this afternoon.
Saoirse Noonan's 30th minute goal decided the game and gave Dave Bell's charges a pleasing response to their 3-0 loss to the same opponents on Wednesday.
Noonan found the net after an Irish corner kick routine worked to perfect and the Irish coach was delighted both with the player and the overall display.
Lagan Harps Zoe Green played the full 90 minutes in both games this week.
The right back is now hoping she has done enough to cement her starting place in the squad for the Uefa Championship Qualifiers next month.
Overall Bell feels that his side will have benefited from these fixtures as they prepare for the qualifiers in Turkey where they meet the hosts, Andorra and Ukraine.
"It was pleasing that we managed to play all 20 girls in these games and we gave them basically 40 minutes at least. I feel we have moved a little more towards having a settled squad for the qualifiers now," he added.
"Even in the first game although we lost 3-0 there were some outstanding individual displays. The qualifiers in Turkey are in six weeks and we'll train before that to try bed in the squad before we face Ukraine in our first game. It'll be a tough group to get out of but I have confidence in these players."