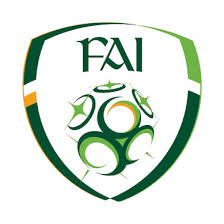 The Republic of Ireland Women's Under 17s lost 3-0 to Scotland in a hard-fought friendly game in Edinburgh on Wednesday night.
Lagan Harps Zoe Green started at right back for Ireland in the game.
Manager Dave Bell intended on using the game - and Friday's second meeting with the same opposition - to work closer with his squad ahead of their upcoming UEFA European Championship qualifiers in Turkey.
Two early goals dented Ireland's plans, but Bell was encouraged by how his players improved as the game wore on.
"A lot of our play was quite good. We probably had a bigger percentage of play in the first half and still went 3-0 down due to our mistakes, which was a little disappointing," said Bell.
"We have to make sure that we are better defensively going into the second game on Friday and that is an opportunity for girls to show what they can do and try to book a place in the squad for when we go to Turkey."