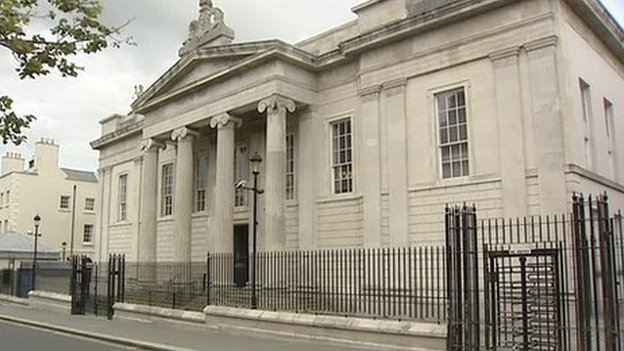 A Derry lottery winner has had his driving ban cut from five years to two and a half.
34 year old Ryan Magee of Monnaboy Road in Eglinton had been disqualified from driving for five years in June this year after being detected driving while disqualified in December last year.
Mr Magee had previously been disqualified in July 2014 and when he was stopped on the Foyle Bridge in Derry he admitted driving while disqualified and having no insurance.
In June this year Magee was sentenced to a five year ban, 200 hours community service and fined £250.
At the hearing his barrister Mr. Eoghain Devlin said his client was appealing against the length of the driving ban.
He said that it was 'a considerable jump' to go from an 18 month disqualification to a five year one.
Outlining Magee's circumstances the barrister said his lottery win, Magee won £6.4 million in 2008, had brought with it bad luck as well as good.
He added that his client would probably tick the no publicity box if he had the chance to do it all over again.
Judge Philip Babington said he accepted the argument about the length of the disqualification and reduced the driving ban to one of two and a half years.