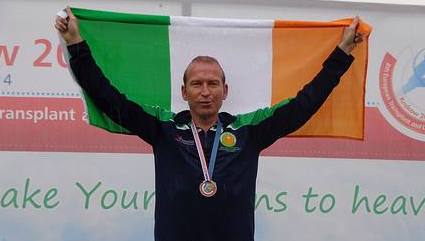 Kieran Murray has won a second gold medal at the World Transplant Games in South America.
The Milford man won the 1500m in the 30-39 years category on Friday in Mar Del Plata, Argentina.
On Tuesday Kieran took his first gold winning the 5K road race.
At last years European Games in Poland Kieran returned home with three golds.