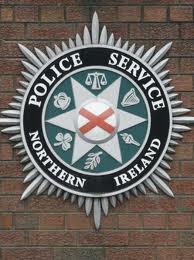 A post-mortem carried out today on the body of Connall Kerrigan indicated his death was not the result of a crime.
The body of the 25 year old was discovered in the area of Bank Place in Derry at around 10.20pm on Sunday evening.
Police say that while they await the results of some tests, they do not at this stage believe Conall's death was the result of foul play.
Chief Inspector Alan Hutton said: "We know that he was in the Metro Bar and left there and was seen on the city walls.  From an extensive trawl of CCTV footage, we know that a number of people saw him and spoke to him.  At one stage, Conall left the walls and went down into Foyle Street.
"The last confirmed sighting we currently have is of Conall returning to the walls via the steps near the library at about 2.45am on Sunday.
"Our renewed appeal is to anyone who was on the walls or in Foyle Street in the early hours of Sunday.  If you saw him; if you spoke to him, please call the detectives at Strand Road station on the 101 non-emergency number.
"We are also investigating the possibility that sometime before his death, Conall's wallet was stolen from him.  No wallet was found in his possession, however, after extensive searches it was recovered by police.
"As part of our appeal, we would like to hear from anyone who was in the city centre generally on Sunday morning and knows or has heard of attempts to steal wallets from other people."